Hoosier Beer Calendar
Events are subject to change
The Brewers


TRITON HOUSE BREWS
Fieldhouse Wheat, Sin Bin Belgian Pale Ale, Four Barrel Brown, Magnificent Amber Ale, Deadeye Stout, Railsplitter India Pale Ale, Wit or Witout You, Pink Ribbon Saison, Hatchblower Pepper IPA, Double Deadeye Imperial Stout, Experiment 467.1, Crosstown Rye-vals, Grand Citra Station, Pink Ribbon Sour, Bourbon Barrel Oud Bruin (Sour) & Bourbon Barrel Railsplitter IPA

GUEST BREWS
Boulevard Tank 7 Farmhouse Ale, New Day Meadery's Breakfast Magpie, New Day Meadery's South Cider, Widmer's Omission Lager and Widmer's Omission Pale Ale & Wood Boat Pale Ale

TRITON BREWING EVENTS
Friday, May 30
6:30-10:30pm is History on Tap at Conner Prairie. This is a very special evening celebrating Indiana's rich tradition of brewing world-class craft beer, past and present! Sample an array of brews from more than 15 of the area's most popular brewers. Enjoy craft brewing demonstrations, historical beer tastings, food, music from the Bleeding Keys and Reid and Tim, and mingle with the citizens of Prairietown after hours. Must be 21 years of age or older! http://www.connerprairie.org/Plan-Your-Visit/Special-Events/HistoryonTap.aspx
Saturday, May 31
3-7 pm the 9th Annual Keg Liquors Fest of Ale (St. Anthony's of Padua, 320 North Sherwood Avenue, Clarksville, Indiana 47129) join us for a charity beer festival to help raise funds for the WHAS Crusade for Children. 60+ Breweries, 7 Craft Beer Distributors, 8 Fine Wine Distributors, over 200 craft and import beers, wine, food, charity raffle and more! http://www.kegliquors.com/fest_of_ale.html
Tuesday, June 3
5-10pm is Trivia Tuesday at Rock Stone Wood Fired Pizza (11501 Allisonville Road, Fishers IN 46038). Join us for a plethora of Triton Beer, trivia and great pizza!

Saturday, June 7
1-5pm Anderson Brewfest (Anderson Center Plaza). Be ready to enjoy some of the finest craft beer that Indiana has to offer, with the pleasure of having unlimited samples. Enjoy all the live and local music, art, food and culture in Anderson's own downtown district. We can't wait to meet you there and share in the experience. A portion of the proceeds got to help fund Epic Initiatives. Tickets are $30. www.andersonbrewfest.com/
7-10pm Evansville Zoo Brew 2104 at Mesker Park Zoo & Botanic Garden – This beverage festival features local entertainment and beer and wine sampling from over 25 different vendors, including your friends at Triton Brewing! Join us and enjoy an outdoor evening of beer, spirits, and food while strolling the zoo grounds www.meskerparkzoo.com
---
Indiana City Brewing in Indianapolis:
One Year Anniversary Party, Saturday, May 24th, 2-10pm!

We're celebrating One Year of Indiana City Beer here at the brewery on Saturday, May 24th (Race/Memorial Day Weekend). Special tappings of beers from our first year of brewing, DJs, Food Trucks and even more. We'll keep you posted.

Beer Lineup:

Red Collar, Imperial Amber Ale
Dock 7, American IPA
Tribute, Pale Ale
Shadow Boxer Oatmeal Stout
Yacht Rock, Belgian-style Wit
Just Arrived, IPA
Slow Gold, American Wheat
Shine, German-style Dampfbier
Black Lantern, Black IPA
Forefathers, German-style Roggenbier
IPAPI, Double IPA
Irish Hill, Irish Red Ale
Infield, Kolsch-style Ale
Haymaker, Bourbon Barrel Aged Oatmeal Stout

Food:
Peruvian Cravings: https://twitter.com/PERUVIANCRAVIN

No Cover.

NEW BEER: Infield, Kolsch-Style Ale
---
Promotions:
· Are you a VIP Member? It is FREE to join! Become a member and after every 9 Growler Fills of Thr3e Wise Men Beer we will add $10 to your VIP Card.

Upcoming Events:
· Are you planning a beer event and would like to have Thr3e Wise Men involved? Well let us know by emailing Ryan Kellerman.

Where to find our beer:
· New location: Beef 'O' Brady's in Granger, IN just tapped our Snow Bunny Blonde. Make sure to make it out and try a pint.
· We are in over 50 restaurants & bars around the state. You can check out our website for a full list of locations.
· Would you like to see Thr3e Wise Men at your favorite restaurant or bar? Well then let us know so we can reach out to them.
---
The Ram
Mug Club Monday (6/2/14)
Don't forget that the first Monday of every month is Mug Club Monday. All Mug Club Members get 50% off all food for parties of 8 or less.
Big Horn Maibock now on tap!
Come taste our latest seasonal: Big Horn Maibock, at both our Downtown and Fishers location! This spring bock is a fan favorite of RAM patrons. Light in color with a strong toasty, bready malt profile and just enough hop character to balance out the intense sweetness of the Vienna malt; this lager goes down smooth with a slightly dry finish. Be careful, at 7% ABV this one can sneak up on you fast!


---
Daredevil Brewing Co:
If you are heading out to the activities in Speedway this weekend and the Indy500 you can find fresh Lift Off IPA on draft or in cans and Vacation Kölsch at select locations. Check our latest update with a handy map for locations near IMS!
==> https://twitter.com/DaredevilBeer/status/467027301335830528

Looking to find our beers? We try to keep draft locations up to date on website and post frequently to our Twitter and Facebook pages on can and draft locations across the state.

Upcoming events
* The Fickle Peach Tap Takeover, Friday, May 23rd, Lift Off IPA, Vacation Kölsch & a Lift Off IPA cask, dry hopped with Citra
* Twenty Tap Tap Takeover, Thursday, May 29th, Lift Off IPA, Vacation Kölsch & a Lift Off IPA cask, dry hopped with Citra
* History on Tap, Conner Prairie, Friday, May 30th
* Fest of Ale, Clarksburg, Saturday, May 31st
* Fishers on Tap, Saturday, June 14th
* Brew-Ha-Ha, Saturday, June 21st

Daredevil Brewing Co. | Current beers available

Lift Off IPA: Our flagship beer available year round in cans and on draft.
A bounty of American Hops delivers the signature clean and crisp finish of a perfectly balanced West Coast style IPA.

Rip Cord Double IPA: A limited release beer available on draft.
An abundance of American hops balanced with a hint of malt to produce an exhilarating experience of intense hop flavors and aromas of citrus, floral and resin that combine to provide a satisfying crisp finish.

Vacation Kölsch: A summer special release beer available on draft.
A delicately balanced, authentic Kölsch style ale brewed with the finest German malts, hops and yeast to provide a crisp, clean and refreshing match for summer relaxation.
---
Sun King Brewing in Indianapolis
History on Tap - May 30 • Fishers, IN • Beer Festival Celebrating Indiana History hosted by Conner Prairie's Horizon Council • Tickets are still available (GA, VIP, & Early Entry available)
Firestone Walker Invitational Beer Fest - May 31st • Paso Robles, CA • World Class Beer Festival hosted by Firestone Walker • SOLD OUT
Burning CAN Beer Fest - May 31st • Lyons, CO • A Celebration of Canned Craft Beer along side Lyons Outdoor • Tickets are still available (GA and VIP available)
Keg Liquor Fest of Ale - May 31st • Clarksvile, IN • 9th Annual Keg Liquor Fest of Ale and Wine hosted by The Keg Liquors • Tickets are still available (GA only)
Upcoming May Releases:
• Port Barrel Wee Mac - Released May 22nd • $14 2-pack • 2 2-packs per person • cans only
• One Track Mind (Pale Ale) - draft/growler fills (date TBD)
• Dunklekong Jr. (Dunkle) - draft/growler fills (date TBD)
---
Flat 12 Bierwerks in Indianapolis
Reel-to-Reel Film Night with Big Car
This month's Reel-to-Reel is unlike the others.
We will be hosting an informal mixer before the screening with Scott Stulen who is the new Curator of Audience Experiences and Performance at the Indianapolis Museum of Art. He's also an artist and filmmaker and is known far and wide for his internet cat video festivals.
Join us in the screening of some of his short films and some from Big Car this Thursday (5/22) at 7pm in the Taproom.

Cucumber Kölsch is coming soon!
With summer right around the corner we thought you could use a nice refreshing brew to end your days with. Or better yet, start your days off with!
And what's more refreshing than a glass of cucumber water in the summertime? That's exactly what one of our brewers thought as he reminisced back to his childhood. Click here to read the full story on our website.
Join us next Thursday (5/29) at 4pm for our Summer Seasonal release of Cucumber Kölsch. You can also find it featured on Craftbeer.com's Summer Seasonal article. Click here to read.

Heads Up!
We have signed a sponsorship contract with the Bonnaroo Music and Arts Festival and will be a featured brewery at this year's festival.
We are privileged to join 4 other nationally-recognized brewers in this lead sponsor role:

Sierra Nevada, Sweetwater, Lagunitas and Vermont Hard Cider.


---
Upland Beer Bloomington and Indianapolis


UpCup Homebrewing Competion
June 7th, 2014 at 3:00pm - 7th annual UpCup homebrewing competition will be hosted at the Upland production facility at 4060 Profile Pkwy in Bloomington on June 7th, 2014 at 3:00 pm. BJCP judges, professional brewers, and other brewing industry professionals will judge all entries, and the winner will receive the UpCup trophy and all the benefits that come with it. The winning recipe will be brewed by Upland brewers, featured on tap at all Upland locations, and entered in the 2014 Pro-Am competition at the Great American Beer Festival in Denver, Colorado. Awards are given to second and third place as well. Entries may be dropped off at any Upland location or shipped to the production brewery and must be received by May 31st.
For full contest rules and event details, please see the Upland blog at http://uplandbeer.com/7th-annual-upcup-homebrewing-competition-and-aha-rally/.
---
Rock Bottom two Indy locations


---
New Albanian in New Albany
News:
We're suspending kitchen service at Bank Street Brewhouse, but apart from that, no other
changes. We're aiming for a taproom model with outside food, format TBA,
and the same great beer. Read More.

---
Bars, Restaurants, Carryout, & Distributors
Shoefly Public House:
Patio is fully open, weather permitting

- Tues 5/27 @ 7 pm is Trivia Night (always last Tuesday of the Month)

- Friday 6/6 is First Firkin Friday w/ Sun King & the Bridge Collective, besides a TBD Firkin in the basement we'll have a few other Sun Kings on tap, local artist Mike Graves will be DJ'ing & we'll be displaying art from the Bridge Collective

- Thursday 6/12 We'll be hosting a party w/ Oskar Blues. Starting at 7pm we'll have 2 beers downstairs & 2 or 3 upstairs...
Reeb Rye Pale Ale
Mamas Little Pils

Good Game Quad
White Buffalo Westcoast IPA
Donkey Tail
---
Books & Brews In Indianapolis
News:
Books & Brews has new hours! We will now be open until 10pm Monday through Thursday and 11pm on Friday and Saturday.

Every Friday is now "new brew" Friday, with the release of a new in-house beer every week. Tapping will start at 6pm each Friday. Keep checking back for an updated schedule.
5/23 - Charlie and the Chocolate Milk Stout
5/30 - Best of Times Blonde Ale
6/6 - Worst of Times Black IPA
Introducing $3 Mug Club Pints every Thursday. Another way to thank our awesome Mug Clubbers - you'll get your super-neato 22-ounce custom-made Mug Club mugs filled for just $3 every Thursday. Cheers!
http://www.booksnbrews.com/brews.html
See our current beer line-up here.
Some Upcoming Events:
Saturday, May 24th - 4:00pm - close: Teachers Night! We love teachers & all that they do. So, starting at 4pm to close on May 24, show us your school teacher ID and get 10% off your order (except alcohol). Professors and college instructors count too!
Sunday, June 1st from 2:00-5:00 - Local author, Aaron Galvin, will be signing is novel, "Salted"
For more information check out our website at www.booksnbrews.com or give me a call at the store 317-288-5136
Follow us on:Facebook - www.facebook.com/booksnbrewsTwitter - https://twitter.com/BooksBrewsTumblr - booksnbrews.tumblr.com
---
Patrick's Kitchen in Zionsville
Our current beer list includes La Trappe Quadrupel, Bier's ESB, Gaffel Kolsch, New Albanian's monster Imperial IPA Hoptimus, North Coast Old Rasputin Stout, Taxman Maison Saison,Upland American Wheat, KY Brewing Bourbon Barrel Ale, Uthel's Hop-it, Sierra Nevada's wet hopped Harvest Ale
---
Papa's in Culver:
Newest to our lineup of 30 draft beers:
3 Floyd's Zombie Dust, 3 Floyd's Dreadnaught, 3 Floyd's Man-O-Awe

Coming Soon: Schlafly Summer Lager, Goose Island Illinois DIPA, Stone Spricketbier, Great Divide Collete Farmhouse Ale

Visit www.indianasbestpizza.com/beer to see our full current lineup! Be sure to swing through if you are up north. Cheers!
---
Yogi's in Bloomington
May 29th - KBS tapping party! We'll also be pouring Goose Island Bourbon County Stout.
Follow on Facebook (Yogi's Grill and Bar) and @yogisgrillbar for more details

Beer School every Tuesday night at 7 pm

More information at yogis.com
---
Beer & Fundraising Events

Girls Pint Out Gone Wild
La Margarita
Tuesday, June 3rd
6 pm
Girls Pint Out is wild about beer! Join us for a night discussing wild beer at La Margarita Restaurant & Tequila Bar with Starlight Distribution, LLC's Josh Hambright.

How wild are we getting? On tap will be:

* Mikeller Yeast Series: Brett Brux
* Mikeller Yeast Series: Brett Lambicus
* Jolly Pumpkin Brewery La Roja


The Mikkeller Yeast Series are beers made with the same malt, same hops, same mash time, and temperature. The only difference between the beers is the yeast and fermentation temperature.

Jolly Pumpkin La Roja is an amber beer brewed in the Flanders tradition with earthy caramel, spice, and sour fruit notes developed through barrel aging.

Check out this sweet deal: get a trio of 6 oz. pours of these wild beers for $7!

Want go to bigger? The Mikkeller beers will be $8 for 12 oz. Jolly Pumpkin La Roja will be $7 for 12 oz.

Come join us on the patio for a night of wild beers and wild women!
...and More from Girls Pint out!


Hops to Hand
Saturday, June 21st
6-10 pm
Join us for a night of delicious, local beer and food!

Hops to Hand is a collaborative effort between Dig IN~A Taste of Indiana, Girls Pint Out, Indianapolis City Market, and Tomlinson Tap Room. Hops to Hand will feature five rockstar City Market chefs that are participating in this year's DigIN.

The chefs will be:
* Nitin Nidu - Spicebox
* Mark Cox & Josh Henson – FERMENTI ARTISAN
* Roger Hawkins – Circle City Soups
* Brad Gates – Brad Gates Catering & Events
* Cindy Hawkins – Circle City Sweets
Each chef will be paired with and inspired by a style of beer (porter/stout, amber/red ale, pale ale/IPA, & lager/pilsner/kolsch). All beers will be from breweries also participating in DigIN this year. Girls Pint Out will provide education on the beer style and the pairing to all attendees.

For $40 you get five awesome, local food and beer (6 oz. pours) pairings. Save $10 and buy a combo ticket with early admission to DigIN for $90!
GET YOUR TICKET HERE ---> http://hopstohand.brownpapertickets.com/
---
Conner Prairie - History on Tap
History on Tap
May 30, 2014
6:30-10:30pm
Ages 21+

Tickets
Join Conner Prairie's young professionals group, the Horizon Council for this special evening celebrating Indiana's rich tradition of brewing world-class craft beer, past and present! Sample an array of brews from more than 15 of the area's most popular brewers. Enjoy craft brewing demonstrations, historical beer tastings, food, music from the Bleeding Keys and Reid and Tim, and mingle with the citizens of Prairietown after hours. Must be 21 years of age or older; designated drivers (DD) are welcome.
---
CAF Hops N Props '14 in Fishers
Saturday, June 7th, 6 PM - 10 PM
Join the Commemorative Air Force at Indy Metro Airport, 9917 Willow View Road for craft
beer, food and fun! All proceeds go to help support the Commemorative Air Force Indiana Wing and it's Mission. Purchase tickets here.
Casual Setting
Finely Crafted Indiana Brews
BBQ Dinner
Live Entertainment by The Roosters Band
Skydivers drop in at 6 PM to open the event
$30/person, Designated Driver $20
Surrounded by historic military aircraft, including a P-51 Mustang, Bearcat, T-6 Texan, BT-13 Valiant, PT-17 Stearman, PT-26 Cornell and F-86 Sabre
---
Anderson Brewfest
Hello Brewers and Craft Beer Connoisseurs!
We would like to invite you to the inaugural Anderson Brew Fest!

When: June 7th from 1pm-5pm
Where: Anderson Town Center Plaza

Tickets are available online via Eventbrite: http://www.andersonbrewfest.com/
$30 Now-June 7th, $10 Sober Driver

We still have room for some local craft brewers to showcase their best brews! We're also looking for sponsors. Please email shanna@andersonbrewfest.com for more information. And be watching the website for updates. You can also check out our Facebook page for up to date information: https://www.facebook.com/AndersonBrewFest


---
Sun King Brewing
Fifth Anniversary party:
June 28th, Grapefruit Jungle tapping! Live music, great beer and food...get your tickets now!
---
Master of Beer Appreciation classes
Summer session starts May 31st!!
Beer MBA Classes - More Than Just a Tasting
This is a unique opportunity for people at all knowledge levels to learn more about the World's Classic Beer Styles. As we sample each beer, we'll briefly discuss its origin, history and what makes it unique. This is a fun experience. Don't miss it!


Designed for Everyone (must be 21 years of age)
Flexible Schedule - Take Any Class in Any Order (after attending a Class 1)
Take All 3 Classes and Get Your "MBA Certificate"
Only $50 per 3-hr Class (includes free samples of all beers)
Discounts available: Sign up for all 3 classes for $135 total! Call for group discounts
More info on Facebook, give us a like!
SUMMER SERIES:
Class 1 – Sat, May 31 (enroll here)
Class 2 – Sat, June 21
Class 3 – Sat, August 9
FALL SERIES:
Class 1 – Sat, August 23
Class 2 – Sat, September 13
Class 3 – Sat, October 4
Beer Vacations
Follow the link to learn more, new trips added!
Guided Beer Vacations to Belgium and Germany!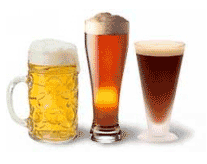 Take a Dream Trip to Belgium or Germany where nearly everything is planned and coordinated for you! Visit the Famous Breweries and the Best Beer Bars in the World, all led and guided by Ron Smith, a recognized Beer Expert that will help explain even more about the legendary beer styles, history and cultures.
Learn more now!
Belgium 2014 - Brussels, Brugge and Antwerp! (July 20-29 Still time to sign up!)
Germany 2015 - Munich, Bavaria and Bamberg!
Learn more below and be sure to sign-up for our email list so we can notify you of our upcoming trips and classes. For any additional information, don't hesitate to contact us atBeerMBA@MarketWiseSolutions.com or call 317-564-4898 and ask for Ron Smith.
Whiskey MBA (Master of Barrel-Whiskey Appreciation) Classes Coming This Fall...