Hoosier Beer Calendar
Events are subject to change
The Brewers

TRITON HOUSE BREWS
Fieldhouse Wheat, Sin Bin Belgian Pale Ale, Four Barrel Brown, Magnificent Amber Ale, Deadeye Stout, Railsplitter India Pale Ale, Wit or Witout You, Pink Ribbon Saison, Hatchblower Pepper IPA and Double Deadeye Imperial Stout, Experiment 467.1, Crosstown Rye-vals and Grand Citra Station
GUEST BREWS
Boulevard Tank 7 Farmhouse Ale, Country Boy Knotty Pine IIPA, Destihl Flemish Amber, New Day Meadery's Breakfast Magpie, New Day Meadery's South Cider, Widmer's Omission Lager and Widmer's Omission Pale Ale & Wood Boat Pale Ale
TRITON BREWING EVENTS - American Craft Beer Week & Beyond!

Friday, May 16th
5pm at Triton Brewing Company (5764 Wheeler Road, 46216) we will be tapping one of our sour beers!
Join us from 5-7pm at Crown Liquors Downtown (150 N. Delaware, 46204) for a Triton Beer Sampling
Join us from 4-7 at Red Barrel Liquor Store Mooresville (240 E. High Street, 46158) for a Triton Beer Sampling
Saturday, May 17th
11am-? Triton Tap Anniversary Party! Join us for tapping a Barrel Aged Sour, a pin of Cilantro-Lime Hatchblower
1pm at Triton Brewing Company (5764 Wheeler Road, 46216) we will be tapping a Bourbon Barrel IPA
2-6pm Upland Sour Fest at City Market (222 E. Market Street, 46202) join Brewer Mike and Brewer Dain from Triton will have a couple sour beers to share!
10am-2pm Eggfest at Chef JJ's (1040 Broad Ripple Avenue, 46220) Brewer Jon will be grilling and Chef JJ will be selling pints! Checkwww.chefjjs.com for more information.

Friday, May 30th
6:30-10:30pm is History On Tap at Conner Prairie. This is a very special evening celebrating Indiana's rich tradition of brewing world-class craft beer, past and present! Sample an array of brews from more than 15 of the area's most popular brewers. Enjoy craft brewing demonstrations, historical beer tastings, food, music from the Bleeding Keys and Reid and Tim, and mingle with the citizens of Prairietown after hours. Must be 21 years of age or older! http://www.connerprairie.org/Plan-Your-Visit/Special-Events/HistoryonTap.aspx

Saturday, May 31st
3-7 pm the 9th Annual Keg Liquors Fest of Ale (St. Anthony's of Padua, 320 North Sherwood Avenue, Clarksville, Indiana 47129) join us for a charity beer festival to help raise funds for the WHAS Crusade for Children. 60+ Breweries, 7 Craft Beer Distributors, 8 Fine Wine Distributors, over 200 craft and import beers, wine, food, charity raffle and more! http://www.kegliquors.com/fest_of_ale.html
---
Promotions:
· Are you a VIP Member? It is FREE to join! Become a member and after every 9 Growler Fills of Thr3e Wise Men Beer we will add $10 to your VIP Card.

Upcoming Events:
· Are you planning a beer event and would like to have Thr3e Wise Men involved? Well let us know by emailing Ryan Kellerman.

Where to find our beer:
· New location: Beef 'O' Brady's in Granger, IN just tapped our Snow Bunny Blonde. Make sure to make it out and try a pint.
· We are in over 50 restaurants & bars around the state. You can check out ourwebsite for a full list of locations.
· Would you like to see Thr3e Wise Men at your favorite restaurant or bar? Well thenlet us know so we can reach out to them.
---
The Ram
Mug Club Monday (6/2/14)
Don't forget that the first Monday of every month is Mug Club Monday. All Mug Club Members get 50% off all food for parties of 8 or less.
Big Horn Maibock now on tap!
Come taste our latest seasonal: Big Horn Maibock, at both our Downtown and Fishers location! This spring bock is a fan favorite of RAM patrons. Light in color with a strong toasty, bready malt profile and just enough hop character to balance out the intense sweetness of the Vienna malt; this lager goes down smooth with a slightly dry finish. Be careful, at 7% ABV this one can sneak up on you fast!


---
Daredevil Brewing Co:
You want fresh Lift Off IPA cans, we have fresh Lift Off IPA cans! Check our latest update on where we delivered brewery fresh cans to +80 locations in the last week.

=> https://twitter.com/DaredevilBeer/status/467027301335830528

Looking to find our beers? We try to keep draft locations up to date on website and post frequently to our Twitter and Facebook pages on can and draft locations across the state.

Upcoming events
* Twenty Tap, Lift Off IPA cask tapping, Wednesday, May 21st
* Fat Dan's Deli Tap Takeover, Thursday, May 22nd
* History on Tap, Conner Prairie, Friday, May 30th
* Fest of Ale, Clarksburg, Saturday, May 31st
* Fishers on Tap, Saturday, June 14th
* Brew-Ha-Ha, Saturday, June 21st

Daredevil Brewing Co. | Current beers available

Lift Off IPA: Our flagship beer available year round in cans and on draft.
A bounty of American Hops delivers the signature clean and crisp finish of a perfectly balanced West Coast style IPA.

Rip Cord Double IPA: A limited release beer available on draft.
An abundance of American hops balanced with a hint of malt to produce an exhilarating experience of intense hop flavors and aromas of citrus, floral and resin that combine to provide a satisfying crisp finish.

Vacation Kölsch: A summer special release beer available on draft.
A delicately balanced, authentic Kölsch style ale brewed with the finest German malts, hops and yeast to provide a crisp, clean and refreshing match for summer relaxation.
---
Tin Man Brewing in Evansville
May 12-18

We have several events planned for American Craft Beer Week! Tap Takeovers, limited beer releases, craft beer festivals, and more! It's going to be a great week for American Craft Beer! Click on the links below to check out all the events we are participating in and stay tuned as we'll be adding more daily!
---
Sun King Brewing in Indianapolis
AmeriCAN - May 17 • Scottsdale, AZ • 4th Annual Canned Craft Beer Festival hosted by San Tan Brewing Co. • Tickets are still available (GA and VIP available)
Crown Beer Festival - May 17 • Crown Point, IN • 5th Annual Craft Beer Festival hosted by Crown Brewing • Tickets are still available (GA and VIP available)
Sour + Wild + Funk Fest - May 17 • Indianapolis, IN • 3rd Annual Midwest Sour + Wild + Funk Fest hosted by Upland Brewing Co. • Tickets are still available (GA and VIP available)
History on Tap - May 30 • Fishers, IN • Beer Festival Celebrating Indiana History hosted by Conner Prairie's Horizon Council • Tickets are still available (GA, VIP, & Early Entry available)
Firestone Walker Invitational Beer Fest - May 31st • Paso Robles, CA • World Class Beer Festival hosted by Firestone Walker • SOLD OUT
Burning CAN Beer Fest - May 31st • Lyons, CO • A Celebration of Canned Craft Beer along side Lyons Outdoor • Tickets are still available (GA and VIP available)
Keg Liquor Fest of Ale - May 31st • Clarksvile, IN • 9th Annual Keg Liquor Fest of Ale and Wine hosted by The Keg Liquors • Tickets are still available (GA only)
Upcoming May Releases:
• Hop Up Offa That Brett (Sour)- King's Reserve Release - May 8th can release at noon in the Tasting Room • $14 2-pack • 2 2-packs per person • cans only
• Popcorn Pilsner - May 15th Tapping Party at Victory Field • May 19th can release • draft/growler fills/cans available
• Port Barrel Wee Mac - May 22nd can release at noon in the Tasting Room • $14 2-pack • 2 2-packs per person • cans only
• One Track Mind (Pale Ale) - draft/growler fills (date TBD)
• Dunklekong Jr. (Dunkle) - draft/growler fills (date TBD)
---
Flat 12 Bierwerks in Indianapolis
Fast Friday with Flat 12
We are hosting a party at the track, the 2.5 mile oval one in Speedway, Indiana. The party will feature driver James Hinchcliffe and his beer, Hinchtown Hammer Down Ale and will take place on Fast Friday, May 16th, at a hospitality suite along the track's main straightaway. Yep, here is your chance to meet Hinch! You know, the driver for Indycar United Fiber & Data entry for Andretti Autosport.

For just $60, suite ticketholders are invited to spend a day at the track watching the fastest day of practice, the day before qualifications begin.
For info on purchasing tickets click
here
.
Where can you get Hinchtown Hammer Down?
It's Race Month here in Indianapolis and everyone is wanting to know where you can purchase Hinchtown Hammer Down. The easy answer is the brewery – both cans, bottles and on draft. Most package stores and many groceries in central Indiana are also now carrying it in bottle.

The longer answer is here – a complete list of places where it currently available.
Runs with BlueMile, Comedy Nights & Reel-to-Reel:
Our taproom is more than just a place to congregate with friends for a beer.
With the help of many, it is now a place you can gather with your friends to watch local film screenings in our monthly series Reel-to-Reel. It is also a meeting place for fellow runners/walkers who want to go for a quick jog downtown with the folks from BlueMile. And most recently, the Taproom is also a comedy house (of sorts) where Rocketship Comedy and other well-known comedians come and perform.
All three series are coming up too! For additional information about these series click here.

For more info:
On this week's comedy show click here.
On the weekly BlueMile/Flat 12 run click here.
On this month's Reel-to-Reel click here.
Keep a Look out on:
· Indy Eleven's next home match is this Saturday (5/17) against the Ottawa Furry FC. Join us in packing the Mike once again and cheering our NASL team to victory! Additional info including link to purchase tickets is here.
· Crown Brewing is hosting the 5th Annual Crown Beer Fest this Saturday (5/17) at the Lake County Fairgrounds in Crown Point, Indiana. We'll be in attendance as well as over 30 other craft breweries. Get your tickets here.
· Upland's Sour Wild and Funk Fest is also this Saturday (5/17) at City Market in Indianapolis. Click here to see what we are taking with us, plus a link to purchase your tickets.
---
Upland Beer Bloomington and Indianapolis




UpCup Homebrewing Competion
June 7th, 2014 at 3:00pm - 7th annual UpCup homebrewing competition will be hosted at the Upland production facility at 4060 Profile Pkwy in Bloomington on June 7th, 2014 at 3:00 pm. BJCP judges, professional brewers, and other brewing industry professionals will judge all entries, and the winner will receive the UpCup trophy and all the benefits that come with it. The winning recipe will be brewed by Upland brewers, featured on tap at all Upland locations, and entered in the 2014 Pro-Am competition at the Great American Beer Festival in Denver, Colorado. Awards are given to second and third place as well. Entries may be dropped off at any Upland location or shipped to the production brewery and must be received by May 31st.
For full contest rules and event details, please see the Upland blog at http://uplandbeer.com/7th-annual-upcup-homebrewing-competition-and-aha-rally/.
---
Rock Bottom two Indy locations
Rock Bottom Restaurant & Brewery will celebrate American Craft Beer Week, May 12 – 18, with daily events and deals on food and beer. One of the largest craft brewers in the country, Rock Bottom has over 700 original brews and more than 125 of the industry's most esteemed awards including the distinction of "Brewpub Group and Brewpub Group Brewer of the Year" given at the last Great American Beer Festival® and a gold medal in the "Belgian-Style Pale Ale" category at the recent World Beer Cup®.

The Brewery will showcase its wide range of craft beers during the week including:
India Pale Ale - Brewed from hand-selected Yakima hops, with a bold, citrus flavor. ABV: 6.5%
Red Ale - Full of robust crystal hop flavor with a bold, toasted malt profile that makes it substantially less bitter. ABV: 5.7%
White Ale - Coriander and orange peel are used instead of straight hops to impart a unique citrus spice over a slightly sour body. ABV: 5.3%
Kölsch Ale – Has a prominent, but not extreme, hoppiness and is less bitter than standard German pale lager. A great choice for craft beer newcomers. ABV: 5%
Specialty Dark – A bold beer, often based on seasonal or hard-to-find ingredients. Expect a range of porters and stouts, even the occasional dark English brown ale.
Brewmaster's Choice – Unique beers inspired by the season or personal preference of the local brewer.
---
New Albanian in New Albany

New Albanian beer will be featured at the River Roots Festival in Madison, IN on May 16th and 17th. Check out this link for more info on the beer line-up: NABC at River Roots.
News:
We're suspending kitchen service at Bank Street Brewhouse, but apart from that, no other
changes. We're aiming for a taproom model with outside food, format TBA,
and the same great beer. Read More.

---
Bars, Restaurants, Carryout, & Distributors
Shoefly Public House:
Our Patio is open! (weather dependent)
Upcoming Events:
- Friday, May 16th - Tin Man Apricot Sour Tapping Party
- Tuesday, May 27th - Trivia Night
- Friday, June 6th - First Firkin Friday w/ Sun King (they are making us a special Firkin) & we'll have local artist Mike Graves displaying his artwork & DJ'ing in the basement to go along with it...
---
Starlight Distribution, LLC
From Josh:
We have two fun events scheduled this weekend around a special visit to Indianapolis by Local Option's own Noah Hopkins.
Friday, May 16th from 5:30pm to 7:00pm we will be pouring samples of Local Options bottles at Kahn's on Keystone. Stop by and meet Noah and try some samples!
Saturday, May 17th after the Upland Funk+Wild+Sour Fest we will be hanging out with Noah at 20 Tap on College after 6pm and Local Option's Dampfbier, Blood ov Kings, and Kentucky Common will all be available on tap.
Also, don't miss La Margarita's tapping on Friday, May 16th of the Collab between 18th Street and Against the Grain. They will have both versions of Killewitte on tap as well as other beers from both breweries! (Taps at 6pm!)
---
Books & Brews In Indianapolis
News:
Books & Brews has new hours! We will now be open until 10pm Monday through Thursday and 11pm on Friday and Saturday.

Every Friday is now "new brew" Friday, with the release of a new in-house beer every week. Tapping will start at 6pm each Friday. Keep checking back for an updated schedule.
5/16 - Smaug Grog Red IPA (Kickstarter named)
5/23 - Charlie and the Chocolate Milk Stout
5/30 - Best of Times Blonde Ale
6/6 - Worst of Times Black IPA
Introducing $3 Mug Club Pints every Thursday. Another way to thank our awesome Mug Clubbers - you'll get your super-neato 22-ounce custom-made Mug Club mugs filled for just $3 every Thursday. Cheers!
http://www.booksnbrews.com/brews.html
See our current beer line-up here.
Some Upcoming Events:
Friday, May 16th - 8:00pm-10:00pm: Live music, The Reno Convention will perform tunes from Indiana's own Cole Porter, Prairie Home Companion, The Kingston Trio, Peter Paul & Mary, Linda Ronstadt, Roseanne Cash, the Everly Brothers, America, the Beach Boys and many more. The Reno Convention will please both young and old.
http://www.reno-convention.com/index/
Sunday, May 18th - 1:00pm - 4:00pm: Open Bluegrass Jam! We're opening the taproom for any bluegrass player who wants to come jam!
Saturday, May 24th - 4:00pm - close: Teachers Night! We love teachers & all that they do. So, starting at 4pm to close on May 24, show us your school teacher ID and get 10% off your order (except alcohol). Professors and college instructors count too!
For more information check out our website at www.booksnbrews.com or give me a call at the store 317-288-5136
Follow us on:Facebook - www.facebook.com/booksnbrewsTwitter - https://twitter.com/BooksBrewsTumblr - booksnbrews.tumblr.com
---
Patrick's Kitchen in Zionsville
Our current beer list includes La Trappe Quadrupel, Bier's ESB, Gaffel Kolsch, New Albanian's monster Imperial IPA Hoptimus, North Coast Old Rasputin Stout, Taxman Maison Saison,Upland American Wheat, KY Brewing Bourbon Barrel Ale, Uthel's Hop-it, Sierra Nevada's wet hopped Harvest Ale
---
Papa's in Culver:
Newest to our lineup of 30 draft beers:
3 Floyd's Zombie Dust, 3 Floyd's Dreadnaught, 3 Floyd's Man-O-Awe

Coming Soon: Schlafly Summer Lager, Goose Island Illinois DIPA, Stone Spricketbier, Great Divide Collete Farmhouse Ale

Visit www.indianasbestpizza.com/beer to see our full current lineup! Be sure to swing through if you are up north. Cheers!
---
Union Jack Pub in Broad Ripple:
As always we have 21 ever evolving lines so check out our lineup soon!
---
Yogi's in Bloomington
May 28th - KBS tapping party

Please follow @yogisgrillbar and Yogi's Grill and Bar on Facebook for more details coming later this month
---
Beer & Fundraising Events
Crown Beer Fest Lake County Fairgrounds
Saturday May 17, 2014
General Admission ($35) Gates Open: 2 pm to 6 pm
VIP Guest (SOLD OUT) Gates Open: 1 pm to 6 pm
The Crown Beer Fest is hosted by Crown Brewing and is held during American Craft Beer Week every year.
The event is made up of sampling booths of craft breweries from Indiana, Illinois and other surrounding states. Your ticket covers all of your beer samples. Join us for four hours of beer sampling!
Craft beer lovers come from all over to enjoy a variety of local craft beer!
* You must be 21 to attend.
** Designated Driver admission only $5 at the gate.

Crown Beer Fest Collectible Growler (Version 10) will be available while supplies last!
Tickets sold here: http://www.crownbeerfest.com/ticket.html
---
Join us at Black Acre Brewing Co. on Tuesday, May 20th from 6-9 pm for a night focusing on some beer styles that scream summer!
Black Acre & World Class Beer are joining forces to provide a night of beer style discovery and differentiation between
Black Acre beers
and beers from around the world. Your $10 ticket provides education about and a tasting of:
The sampling and education will start at 6:30. This ladies-only event is limited, so get your ticket now before they are sold out!
Additional beers will be available for purchase at the event. The kitchen won't be open at Black Acre that night, but you can order food from Jockamo's next door.
**Beers subject to change based upon availability**
Tickets available here: http://gposummerbeers.brownpapertickets.com/
Girls Pint Out Gone Wild
La Margarita
Tuesday, June 3rd
6 pm
Girls Pint Out is wild about beer! Join us for a night discussing wild beer at La Margarita Restaurant & Tequila Bar with Starlight Distribution, LLC's Josh Hambright.

How wild are we getting? On tap will be:

* Mikeller Yeast Series: Brett Brux
* Mikeller Yeast Series: Brett Lambicus
* Jolly Pumpkin Brewery La Roja


The Mikkeller Yeast Series are beers made with the same malt, same hops, same mash time, and temperature. The only difference between the beers is the yeast and fermentation temperature.

Jolly Pumpkin La Roja is an amber beer brewed in the Flanders tradition with earthy caramel, spice, and sour fruit notes developed through barrel aging.

Check out this sweet deal: get a trio of 6 oz. pours of these wild beers for $7!

Want go to bigger? The Mikkeller beers will be $8 for 12 oz. Jolly Pumpkin La Roja will be $7 for 12 oz.

Come join us on the patio for a night of wild beers and wild women!
...and More from Girls Pint out!


Hops to Hand
Saturday, June 21st
6-10 pm
Join us for a night of delicious, local beer and food!

Hops to Hand is a collaborative effort between Dig IN~A Taste of Indiana, Girls Pint Out, Indianapolis City Market, and Tomlinson Tap Room. Hops to Hand will feature five rockstar City Market chefs that are participating in this year's DigIN.

The chefs will be:
* Nitin Nidu - Spicebox
* Mark Cox & Josh Henson – FERMENTI ARTISAN
* Roger Hawkins – Circle City Soups
* Brad Gates – Brad Gates Catering & Events
* Cindy Hawkins – Circle City Sweets
Each chef will be paired with and inspired by a style of beer (porter/stout, amber/red ale, pale ale/IPA, & lager/pilsner/kolsch). All beers will be from breweries also participating in DigIN this year. Girls Pint Out will provide education on the beer style and the pairing to all attendees.

For $40 you get five awesome, local food and beer (6 oz. pours) pairings. Save $10 and buy a combo ticket with early admission to DigIN for $90!
GET YOUR TICKET HERE ---> http://hopstohand.brownpapertickets.com/
---
Conner Prairie - History on Tap
History on Tap
May 30, 2014
6:30-10:30pm
Ages 21+

Tickets
Join Conner Prairie's young professionals group, the Horizon Council for this special evening celebrating Indiana's rich tradition of brewing world-class craft beer, past and present! Sample an array of brews from more than 15 of the area's most popular brewers. Enjoy craft brewing demonstrations, historical beer tastings, food, music from the Bleeding Keys and Reid and Tim, and mingle with the citizens of Prairietown after hours. Must be 21 years of age or older; designated drivers (DD) are welcome.
---
Upland Brewing Company Sour + Wild + Funk Fest (THIS WEEKEND!)
This year's festival will take place Saturday, May 17th from 2pm-6pm at the historic Indianapolis City Market, preceded by a VIP Sour lecture and private tasting from 12:30-1:30pm, and with a Secret Barrel Society members-only party to follow in the building's catacombs from 7pm-9pm. For more information on our Secret Barrel Society, check out secretbarrelsociety.comVIP tickets can be purchased for $75, and will include VIP lecture, lanyard, commemorative T-shirt, swag bag and access to the VIP lounge including food and private bathrooms.
General Admission tickets are $45 and include light snacks, with the City Market's artisans open to sell heavier fare throughout the festival. General Admission attendees will also have the option to buy a T-shirt on the website during ticket purchase for an additional $15. Cutters Brewing in Bloomington
---
Anderson Brewfest
Hello Brewers and Craft Beer Connoisseurs!
We would like to invite you to the inaugural Anderson Brew Fest!

When: June 7th from 1pm-5pm
Where: Anderson Town Center Plaza

Tickets are available online via Eventbrite: http://www.andersonbrewfest.com/
$30 Now-June 7th, $10 Sober Driver

We still have room for some local craft brewers to showcase their best brews! We're also looking for sponsors. Please email shanna@andersonbrewfest.com for more information. And be watching the website for updates. You can also check out our Facebook page for up to date information: https://www.facebook.com/AndersonBrewFest


---
Sun King Brewing
Fifth Anniversary party:
June 28th, Grapefruit Jungle tapping! Live music, great beer and food...get your tickets now!
---
Master of Beer Appreciation classes
Summer session starts May 31st!!
Beer MBA Classes - More Than Just a Tasting
This is a unique opportunity for people at all knowledge levels to learn more about the World's Classic Beer Styles. As we sample each beer, we'll briefly discuss its origin, history and what makes it unique. This is a fun experience. Don't miss it!


Designed for Everyone (must be 21 years of age)
Flexible Schedule - Take Any Class in Any Order (after attending a Class 1)
Take All 3 Classes and Get Your "MBA Certificate"
Only $50 per 3-hr Class (includes free samples of all beers)
Discounts available: Sign up for all 3 classes for $135 total! Call for group discounts
More info on Facebook, give us a like!
SUMMER SERIES:
Class 1 – Sat, May 31 (enroll here)
Class 2 – Sat, June 21
Class 3 – Sat, August 9
FALL SERIES:
Class 1 – Sat, August 23
Class 2 – Sat, September 13
Class 3 – Sat, October 4
Beer Vacations
Follow the link to learn more, new trips added!
Guided Beer Vacations to Belgium and Germany!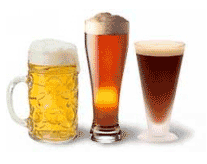 Take a Dream Trip to Belgium or Germany where nearly everything is planned and coordinated for you! Visit the Famous Breweries and the Best Beer Bars in the World, all led and guided by Ron Smith, a recognized Beer Expert that will help explain even more about the legendary beer styles, history and cultures.
Learn more now!
Belgium 2014 - Brussels, Brugge and Antwerp! (July 20-29 Still time to sign up!)
Germany 2015 - Munich, Bavaria and Bamberg!
Learn more below and be sure to sign-up for our email list so we can notify you of our upcoming trips and classes. For any additional information, don't hesitate to contact us atBeerMBA@MarketWiseSolutions.com or call 317-564-4898 and ask for Ron Smith.
Whiskey MBA (Master of Barrel-Whiskey Appreciation) Classes Coming This Fall