Hoosier Beer Calendar
Events are subject to change
The Brewers


TRITON HOUSE BREWS
Fieldhouse Wheat, Sin Bin Belgian Pale Ale, Four Barrel Brown, Magnificent Amber Ale, Deadeye Stout, Railsplitter India Pale Ale, Palesplitter Pale Ale, Pink Ribbon Saison, Three Tine Triple, Alt Lang Syne, Hatchblower Pepper IPA, Double Deadeye Imperial Stout and Barrel Aged Alt Lang Syne (2013) (Sour)

GUEST BREWS
Country Boy Knotty Pine IIPA, Destihl Flemish Amber, Founder's Porter, New Day Meadery's Barrel-aged Washington's Folly, New Day Meadery's South Cider, Rodenbach Grand Cru, Widmer's Omission Lager and Widmer's Omission Pale Ale
TRITON BREWING EVENTS
Saturday, April 26, 4-6pm – Vintage Spirits Noblesville (Hague Road) will be hosting a Triton Brewing Beer Tasting! Don't miss it!
Thursday, May 1, 5pm – Wit or Witout You Tapping! Join us for the release of our newest craft 4-packs our Belgian-style Wit and the tapping of one of last year's favorites! KG's Slider Station will be vending their amazing food.
Wednesday, May 7, 5:30pm – Tapping the Triton Brewing/Flat 12 collaboration beer! This Roggen-style beer was produced at Flat 12 with our Brewers helping. We are very excited to taste the result! Scratchtruck will be vending!
Thursday, May 8, Fat Dan's Deli (5410 N. College) –Triton Brewing Tap Takeover! Join us for Pin of Grapefruit Zest Railsplitter, Three Tine Tripel, Railsplitter IPA and Pink Ribbon Saison and Dan's amazing Chicago-style fare!
Friday, May 9, 6-10pm -- Speedway Festival on Main! Join us to kick-off 'Race Month' in Indianapolis. Family activities, Kids Zone, Celebrities & Triton Beer! http://www.indyfamilyfoundation.com/festival-on-main.html
Promotions:
· Are you a VIP Member? It is FREE to join! Become a member and after every 9 Growler Fills of Thr3e Wise Men Beer we will add $10 to your VIP Card.

Upcoming Beers:
· April: Hoppy Pale Wheat
· Tapping April 29th

Upcoming Events:
· Are you planning a beer event and would like to have Thr3e Wise Men involved? Well let us know by emailing Ryan Kellerman.

Where to find our beer:
· New location: Beef 'O' Brady's in Granger, IN just tapped our Snow Bunny Blonde. Make sure to make it out and try a pint.
· We are in over 50 restaurants & bars around the state. You can check out ourwebsite for a full list of locations.
· Would you like to see Thr3e Wise Men at your favorite restaurant or bar? Well thenlet us know so we can reach out to them.
---
The Ram
Mug Club Monday (5/5/14)
Don't forget that the first Monday of every month is Mug Club Monday. All Mug Club Members get 50% off all food for parties of 8 or less.



---
Daredevil Brewing Co:
Looking to find our beers? We try to keep draft locations up to date on website and post frequently to our Twitter and Facebook pages on can and draft locations across the state.

Upcoming events
* Tomlinson Tap Room Tower Takeover, Indy, Friday, April 25th
* Festival on Main, Speedway, Friday, May 9th
* History on Tap, Conner Prairie, Friday, May 30th
* Fest of Ale, Clarksburg, Saturday, May 31st

Daredevil Brewing Co. | Current beers available

Lift Off IPA: Our flagship beer available year round in cans and on draft.
A bounty of American Hops delivers the signature clean and crisp finish of a perfectly balanced West Coast style IPA.

Rip Cord Double IPA: A limited release beer available on draft.
An abundance of American hops balanced with a hint of malt to produce an exhilarating experience of intense hop flavors and aromas of citrus, floral and resin that combine to provide a satisfying crisp finish.
Carnival Saison: A special release Belgian Saison style available on draft. A creative and artistic balance of spicy phenols, fruity esters, noble hops and Belgian malts with a classic dry and thirst quenching finish.
---
Sun King Brewing
in Indianapolis
Thursday, April 24th 6pm Kahn's Sour and Funk Sampling at Kahn's (Keystone Ave)
Wednesday, April 30th 6:30pm Sun King Brewers Dinner at King David's Dogs
---
Flat 12 Bierwerks in Indianapolis
Black Acre and Flat 12 collaboration beer release
Remember the dice game we played with Black Acre a while back ago when we joined forces to make a collaboration beer? Well tonight (4/23) at 7pm Black Acre is tapping the As Rolled version, the Crap Shoot Indiana Common version, plus a few specialty Flat 12 brews. Trust us, this is a mini tap takeover you don't want to miss. Check out what all we're bringing with us here!

Want to meet the Mayor of Hinchtown?
May is just around the corner, which means it is almost Race Month in Indy! To help celebrate we are launching Hinchtown at Lino's Coffee in Speedway. What is Hinchtown? Well, first it is a beer. Hinchtown Hammer Down Golden Ale. But, it is also the land where James Hinchcliffe is Mayor. He's our friend. He's an IndyCar driver for Team Andretti, and next Friday (5/2) he will be with us at Lino's Coffee in Speedway for the official launch. Full details on the eventhere.

April's production of Reel-to-Reel
Tomorrow (4/24) is April's production of Reel-to-Reel. What is Reel-to-Reel you might ask? It's a little thing we like to do once a month where we showcase local indie films and bring filmmakers, film-goers, artists and musicians together for screenings, live music, art, and yes, beer. Want to know what we are showing this month? Click here for the full program.

Keep a look out on:
· BlueMile and Flat 12 jogs downtown. We went last week and it was a big hit, so we're going to do it again this week. And every Thursday after that. Come over to the Biergarten at 5:45 and join us! More details including a map of the jog here.
· Circle City Derby Girls opening bout is this Saturday at the The Forum in Fishers. Come join us as we watch them take on Fort Wayne. More details on the bout here.
· May is almost here and with it comes First Fridays. Start yours off early, noon to be exact, at Tom Tap in City Market. Check out what pin we plan to tap next Friday (5/2) here.

---
Upland Beer Bloomington and Indianapolis


Sour Lottery
The lottery, at www.uplandsours.eventbrite.com, will open at noon EDT on Tuesday April 29th and close at noon May 7th. Either the Brew Pub in Bloomington or the Indianapolis Tasting Room in Broad Ripple must be specified as the preferred pick-up location at the time of entry, and pickup locations cannot be changed after a reservation request has been made.
Lottery winners will be randomly drawn and notified via email on May 9th, and can purchase the sour ale(s) they selected at their preferred pickup location from May 14th through May 28th. People who wish to attend Sour Fest May 17th and pick up their bottle(s) in one trip should choose Indianapolis as their pickup location and plan to pick up at the Indianapolis Tasting Room.
People who wish to take a sour brewery tour, offered May 24th at 3 and 4pm, and May 25th at 3, 4, 5, and 6pm, should choose Bloomington as their pickup location. Reservations will be required for tours and can be made by emailing sours@uplandbeer.com.
UpCup Homebrewing Competion
June 7th, 2014 at 3:00pm - 7th annual UpCup homebrewing competition will be hosted at the Upland production facility at 4060 Profile Pkwy in Bloomington on June 7th, 2014 at 3:00 pm. BJCP judges, professional brewers, and other brewing industry professionals will judge all entries, and the winner will receive the UpCup trophy and all the benefits that come with it. The winning recipe will be brewed by Upland brewers, featured on tap at all Upland locations, and entered in the 2014 Pro-Am competition at the Great American Beer Festival in Denver, Colorado. Awards are given to second and third place as well. Entries may be dropped off at any Upland location or shipped to the production brewery and must be received by May 31st.
For full contest rules and event details, please see the Upland blog at http://uplandbeer.com/7th-annual-upcup-homebrewing-competition-and-aha-rally/.


---
Bars, Restaurants, Carryout, & Distributors
Shoefly Public House:
Friday, May 16th: We'll be tapping a Keg of Tin Man's Apricot Sour (weiss style beer - not a full blown sour) & some other TBD beers along with some food pairings to go with it. The keg will be on all day, but the brewers will be around for sampling and chatting at dinner.
---
Goose The Market
New on the Goose shelves...
Don Quixote's nightmare in a bottle: dreamy Moulins d'Ascq Ambrée, a certified organic Flemish pale ale.

Underground brew: Sierra Nevada's Kellerweiss is in the Goose cellar (how appropriate)

Punny and now portable: New Day Meadery's ciders in bottles!

Thirsty before the next Random Beer Roundup? Check Goose the Market's facebook & twitter feeds for weekly #BeerHaul announcements.
---
Books & Brews In Indianapolis
News:
Books & Brews has new hours! We will now be open until 10pm Monday through Thursday and 11pm on Friday and Saturday.

NEW BREWS:
Shogun Soba Ale (5.1%, 23 IBU) - Our Soba Ale is an amber ale brewed with buckwheat, giving it a salty-sweetness that we think could have calmed the feudal Japan chronicled in the James Clavell classic.

Hop's Cradle DIPA (7.2%, 85 IBU, on Nitro) - There may be no cradle, but the hops are easy to find in this double-IPA named by one of our Kickstarter backers. Heaping additions of Centennial and Cascade hops highlight this tasty concoction.

Weekend Events:
Friday - Open at 11am for lunch, Kid's Story Time at noon, live music from Jen Midkiff and Debbie Gates of "Wild Mercy" from 8pm-10pm, after hours event at 11pm to be announced (stay tuned, e-mail suggestions to jason@booksnbrews.com)

Saturday - Open at 10am for lunch, Kid's Book Club at 10:30am, Wii MarioKart Tournament at 10pm ($10 store credit prize to the winner).

Sunday - Open at 12pm for lunch, 1pm live music from Mr. Bear and Dr. Muze.


For more information check out our website at www.booksnbrews.com or give me a call at the store 317-288-5136
Follow us on:Facebook - www.facebook.com/booksnbrewsTwitter - https://twitter.com/BooksBrewsTumblr - booksnbrews.tumblr.com
---
Yogi's Bar & Grill in Bloomington:
Don't forget, Dyngus Day is April 21 fun starts at 11 am!
---
Patrick's Kitchen
in Zionsville
THIS WEEKEND!
April 26th we're celebrating "Kings Day" (Netherlands holiday...check out this link to get a better idea.)
http://www.iamsterdam.com/en-GB/experience/kings-day/all-about-kings-day-in-amsterdam

We will have several world class draft beers available, including La Trappe Quad, La Trappe Witte, and their Isid'or, as well as Urthel's Hop-it. Bier's DFG will also be available.
We have live music from 2-9 with Karen Irwin leading the way and three other acoustic performers on the patio on main street. Marcus Lehmann is a wonderful local magician, and will be performing from 6-8 inside the restaurant.
Right now we are pouring Bloomington Brewing Company Ruby Bloom amber, Bell's Oberon, Bier's Cascadian Light, FFF Man O'Awe, Flat-12 Half cycle, KY Bourbon Barrel Ale, Liefman's Goudenband (at $5 for 8oz even)..Sun King's Dopplebock, Taxman's Tripelle, and La Trappe Quad.
Waiting in the wings there is Chinookalicious from Bier, Sun King's Naptown Brown, and their Big Iron Barleywine...as well as BBC's Quarryman's Pale and FFF Dreadnaught.
---
Starlight Distribution, LLC
From Josh:
New Arrivals:
Be on the lookout for a few hot new beers headed to us from the fine folks in Dexter, Michigan. Jolly Pumpkin Biè re de Mars is returning to the state for the first time in years! This 7% French Farmhouse ale is described as "A sustaining beer that is brewed to comfort in the gusty ides of March and welcome in a wealth of warmer weather." This will be available in bottles and limited draft. Also from Jolly Pumpkin we will be getting a limited amount of the next in the Baudelaire Series beers. Ale Absurd is a Rye Tripple Ale coming in at 8.3% which will be available in bottles only. Finally from Jolly Pumpkin's sister brand North Peak we will be getting draft and bottles of Archangel Summer Wheat brewed with Michigan Cherries. At 5.0% ABV and a respectable 22IBU's this one is sure to compliment the upcoming warmer weather perfectly.

Events:
April 30th, 5:30pm - Join us at Twenty Tap on College Ave, starts at 5:30 PM. We will be tapping a very special keg of Bible Belt, the much anticipated collaboration between Prairie Artisan Ales and Evil Twin Brewing . This beer is a big over the top imperial stout that combines Prairie's Bomb! and Evil Twin's Even More Jesus stouts resulting in a bold, smokey, and spicy love child! In addition to this we will Also be tapping Prairie's Prairie Ale, their classic saison which is fermented with ale and wine yeasts as well as Brett. But wait there's more! We will also tap Evil Twin's Freudian Slip Barley wine. This hoppy version of the style has an ego almost as big as the flavor it packs! You wont want to miss this event as we only got 2 kegs of Bible Belt for the whole state so this could be your only chance to try it on draft!
Facebook Event for Bible Belt Tapping
---
Papa's in Culver:
Newly tapped at Papa's in Culver: 3 Floyd's Man-O-Awe Pale Ale, Boulevard Pop-Up Session IPA, Upland Coast Buster IPA.

Coming Soon: 3 Floyd's Zombie Dust, Great Divide Colette Farmhouse Ale, Goose Island Illinois DIPA, plus many other great surprises.

Be sure to swing through if you are up north. Cheers!
---
Union Jack Pub in Broad Ripple:
As always we have 21 ever evolving lines so check out our lineup soon!
---
Lino's Coffee in Speedway:
Upcoming events at Lino's Coffee:
https://www.facebook.com/LinosSpeedwayIndiana/events
Friday, April 25 - Bloomington Brewing Co. Pint Night
Friday, May 2 - Flat 12 Pint Night

All start times are 5:30PM.
---
Beer & Fundraising Events
Join us at Black Acre Brewing Co. on Tuesday, May 20th from 6-9 pm for a night focusing on some beer styles that scream summer!
Black Acre & World Class Beer are joining forces to provide a night of beer style discovery and differentiation between
Black Acre beers
and beers from around the world. Your $10 ticket provides education about and a tasting of:
The sampling and education will start at 6:30. This ladies-only event is limited, so get your ticket now before they are sold out!
Additional beers will be available for purchase at the event. The kitchen won't be open at Black Acre that night, but you can order food from Jockamo's next door.
**Beers subject to change based upon availability**
Tickets available here: http://gposummerbeers.brownpapertickets.com/


---
Upland Brewing Company Sour + Wild + Funk Fest
Tickets for the third annual Upland Brewing Company Sour + Wild + Funk Fest are on sale now at www.uplandsourfest.eventbrite.com. This year's festival will take place Saturday, May 17th from 2pm-6pm at the historic Indianapolis City Market, preceded by a VIP Sour lecture and private tasting from 12:30-1:30pm, and with a Secret Barrel Society members-only party to follow in the building's catacombs from 7pm-9pm. For more information on our Secret Barrel Society, check out secretbarrelsociety.comVIP tickets can be purchased for $75, and will include VIP lecture, lanyard, commemorative T-shirt, swag bag and access to the VIP lounge including food and private bathrooms.
General Admission tickets are $45 and include light snacks, with the City Market's artisans open to sell heavier fare throughout the festival. General Admission attendees will also have the option to buy a T-shirt on the website during ticket purchase for an additional $15. Cutters Brewing in Bloomington
---
Anderson Brewfest
Hello Brewers and Craft Beer Connoisseurs!
We would like to invite you to the inaugural Anderson Brew Fest!

When: June 7th from 1pm-5pm
Where: Anderson Town Center Plaza

Tickets are available online via Eventbrite: http://www.andersonbrewfest.com/
$30 Now-June 7th, $10 Sober Driver

We still have room for some local craft brewers to showcase their best brews! We're also looking for sponsors. Please email shanna@andersonbrewfest.com for more information. And be watching the website for updates. You can also check out our Facebook page for up to date information: https://www.facebook.com/AndersonBrewFest


---
Sun King Brewing
Fifth Anniversary party:
June 28th, Grapefruit Jungle tapping! Live music, great beer and food...get your tickets now!
---
Master of Beer Appreciation classes Booking summer classes now!
Beer MBA Classes - More Than Just a Tasting
This is a unique opportunity for people at all knowledge levels to learn more about the World's Classic Beer Styles. As we sample each beer, we'll briefly discuss its origin, history and what makes it unique. This is a fun experience. Don't miss it!


Designed for Everyone (must be 21 years of age)
Flexible Schedule - Take Any Class in Any Order (after attending a Class 1)
Take All 3 Classes and Get Your "MBA Certificate"
Only $50 per 3-hr Class (includes free samples of all beers)
Discounts available: Sign up for all 3 classes for $135 total! Call for group discounts
SUMMER SERIES:
Class 1 – Sat, May 31
Class 2 – Sat, June 21
Class 3 – Sat, August 9
FALL SERIES:
Class 1 – Sat, August 23
Class 2 – Sat, September 13
Class 3 – Sat, October 4
Beer Vacations
Follow the link to learn more, new trips added!
Guided Beer Vacations to Belgium and Germany!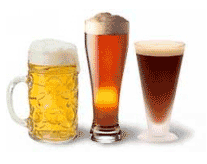 Take a Dream Trip to Belgium or Germany where nearly everything is planned and coordinated for you! Visit the Famous Breweries and the Best Beer Bars in the World, all led and guided by Ron Smith, a recognized Beer Expert that will help explain even more about the legendary beer styles, history and cultures.
Learn more now!
Belgium 2014 - Brussels, Brugge and Antwerp! (July 20-29)
Germany 2015 - Munich, Bavaria and Bamberg!
Learn more below and be sure to sign-up for our email list so we can notify you of our upcoming trips and classes. For any additional information, don't hesitate to contact us atBeerMBA@MarketWiseSolutions.com or call 317-564-4898 and ask for Ron Smith.